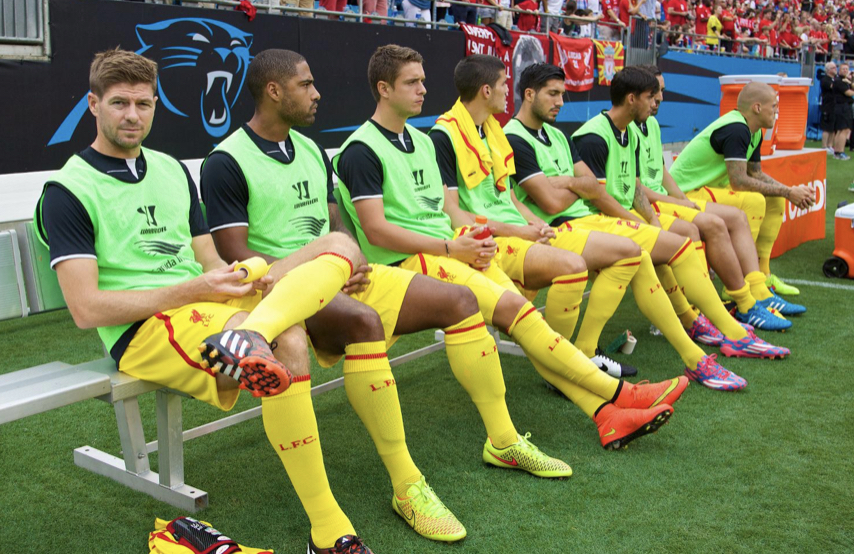 Selecting teams are easy right………
If you're a parent or player its simple – coaches just turn up and pick a team.
If you're a coach you will know the struggles – creating tables to make sure every child has much time to develop as possible. Creating teams the night before only for 2 players to drop out before kick off. Selecting a team and playing the fixture and then getting told yo u did it wrong because you didn't win.
However we have a responsibility – to make sure every child enjoys playing and continues to develop. They come to play football because they love doing so. Our coaching and approach to team selections can really harm this. Do you want to be the reason a player quits? When you take on the massive responsibility of running a team at any level, we take on the responsibility to ensure that players continue to be passionate about the sport we all love.
How do we do this through our team selections?
What do we have to balance?
Club Guidance – most clubs will help guide coaches on their ethos around playing time. Does your club have one? It might be to give everyone equal game time or to win games by picking your best team.
Coach Values – each coach will have their own values that will need to be in line with the club they join to coach.
Child Enjoyment – no player joins a team to just watch the team play on a game day. It's a real knock on confidence to be sat on the sidelines every week.
Child Welfare – It's December, January and February. Pouring with rain, snowing or windy. No child should be stood around watching for too long getting ill on the touchline.
Player Performance – All players will go through struggles, your best player may suddenly be your worst for a period of time. We have to balance our want to win games by playing our best p layers with a fairness to ensure all players are given opportunity to develop.
So now we understand what we need to balance, how do we go about picking the team.
Language Change
First of all, across a season I would always look at ensuring different players get opportunities to start games and finish games. Changing the language around "being sub" will really help this. Calling players "starters" and "finishers" could help or using "game changers" instead of subs is another great way to motivate players. If different players get the opportunity to impact games by coming on, this is great for their development too. Plus every player gets to start games thus making the players buy into the language change,
Fixture Planning
Planning ahead of time is also a great way to work out teams. Looking at upcoming fixtures you maybe able to categorise games in the following way:
'A' Games – Games that the players will find really difficult even when they play well. You don't want too many of these but some are really good for development. You may need to play players in their strongest positions to help them have a chance of success.

'B' Games – Games that your players will do well in if they perform to the level you know they can play at. These games you can select a balanced team to ensure you are giving everyone an opportunity to start or finish.

'C' Games – Games that you should be successful in regardless if you make some mistakes. These are games that can be used to rotate players into a brand new position to support learning or first attempts.
If you don't know your fixtures then you can always add more games by arranging additional fixtures to training nights or play internal games within your own club to try things. These are great ways of getting players extra minutes on the pitch, ensuring that they get the opportunity to experience all game types throughout the season. Only hitting one type is not good for players learning or enjoyment.
Training Links
Another way of picking teams is to link training to each game. Throughout the week you will work on an aspect of the game. Why not link team selection to those that trained well and tried to do what you were teaching. This is a great way of getting the players to link training to games. For example, you maybe working on pressing in training – therefore the players that worked the hardest to press in training start the game. You could use this to select the captain for the week so everyone has the potential to be captain too.
Long term planning
Another way is the simple planning solution. Create a table for a period of time that gives every player equal time on the pitch as well as equal opportunities to start and finish games. The only issue with this is what to do when players drop out or can't make a weekend. So it may need to be a flexible plan.
Player Led
This is a really tricky subject and needs to be managed to prevent any concerns on bullying. However, whenever this process has been used over time and players have been involved, it has always been a very powerful development tool. A different player is put in charge of team selection and formation each week. Every player gets a chance to be the lead. They also get a chance to make subs during games and change formation at half time or the end of each period. This can be used regularly or just as a one off for each player but its a great way of improving a players social skills and knowledge of the game.
In conclusion
Picking a team is not as simple as those watching may think it is. Balancing player development, enjoyment alongside club ethos and winning games is always difficult. Whichever way you choose to go as a coach I would encourage you to ask yourself one question – are ALL the players who have come to me with a love of football, still enjoying it? Remember to be fair in what you do and balance your own values with that of the club. We have merely tried to get you thinking about why you have selected the team for game and is there a different way that stimulates player development in all areas.
Enjoy your week!