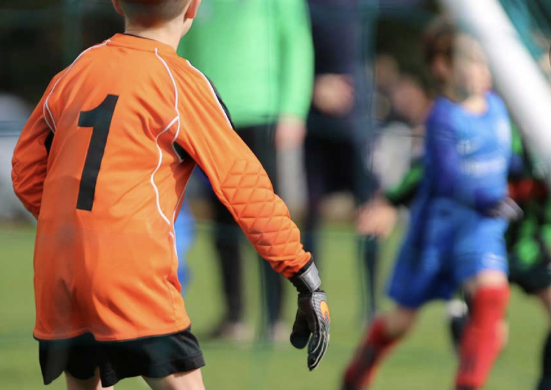 Coaches at academies and elite levels are the luckiest coaches there are. They have so much support when coaching, from physical development to goalkeeper coaching, they are surrounded by experts. This makes planning easier. However when it comes to recreational or grassroots game, it is a willing volunteer who has the whole team to look after. At some bigger local clubs you often get a second volunteer or helper but with neither having any experience on goalkeeper coaching we often see one of 2 things:
The goalkeeper just put in goal for finishing practices

The goalkeeper being an outfield player with little or no GK coaching and then in goal for the game at the end.
Both of the examples above involve the goalkeeper getting little or no support with their development.
So here at Coach Maker+ we have put together some ideas to help coaches have relevant content for goalkeepers more during sessions:
Technical Unopposed Sessions
During passing drills or dribbling skills, why not involved the GK's in a few of different ways:
Techniques for playing out from the back – relate information to the goalkeeper to improve distribution.
Low diving saves – Outfield players pass the ball slightly to the side of the GK and they dive low to practice saving a shot.
Handling techniques – Outfield players practice lofting the ball into the GK who can practice handling techniques
Game Related Practices
Most goalkeeper sessions are now being done within small sided games or game related practices. This is because shots, crosses and attacking play comes from random areas of the pitch. Also there are so many social returns from this, for example communication and relationship building. Therefore you can think about the following:
Use a games based approach – by having a games based approach a GK can practice techniques and get repetition in a random manner.
Always include a main goal in practices – this could be used to help GK's play out from the back or work defensively but allows for information to be given to them in relation to the topic.
Use handball as a warm up – a fun game for all players but great for handling exercises.
What to coach
Ensuring we give goalkeepers enough detail to develop is key within a recreational or grassroots setting. We are not expecting coaches at grassroots or recreational levels to become GK experts. However to support them, here is some guidance for coaches:
Distribution
Punch passes into the teammates so that they can play forward off their next touch.

Look to switch play where ever possible when receiving from one side of the pitch.

Scan for options before you receive to know where to play.

Play to the highest player possible.

Throwing and rolling to get back to best player quickly. Throw must be direct and not floated. Rolling must be quick and rolling along floor.
Catching
Look at the hands forming W behind the ball when catching. Please note this is a common way but not the only way. It's most importantly create a basket behind the ball and keep your eye on the ball into your hands.

Light, quick feet movement to get in line with the ball.

From crosses try to take the ball the highest point possible and use knee closest to attacker to protect yourself from body contact.
Shot Stopping
Movement as ball is being passed around to get in line with ball.

Be calm and set when attacker is looking to shoot.

First step towards ball with nearest foot.

Transfer body weight to push off to make save.

Push ball away from danger area if you cannot catch.

Return to feet as quickly as possible.
Remember that the initial job of a GK is to stop the ball going in the net. Therefore each GK may have a different technique. Putting on sessions and creating environments where they love diving around, making saves, being involved in the play and communicating with their teammates is crucial. We as coaches must develop their love for the position as much as we develop outfield players love with the game.
Let us know what you think and keep an eye on Coach Maker+ as our guidance for goalkeepers grows!